When:
November 16, 2019 @ 10:00 – November 17, 2019 @ 17:00
2019-11-16T10:00:00+02:00
2019-11-17T17:00:00+02:00
Where:
Galateias 12, Thissio, Athens

Cost:
€160 early bird/ €180 for the whole weekend
Contact:
Dimitris Tzachanis
+30 6974789554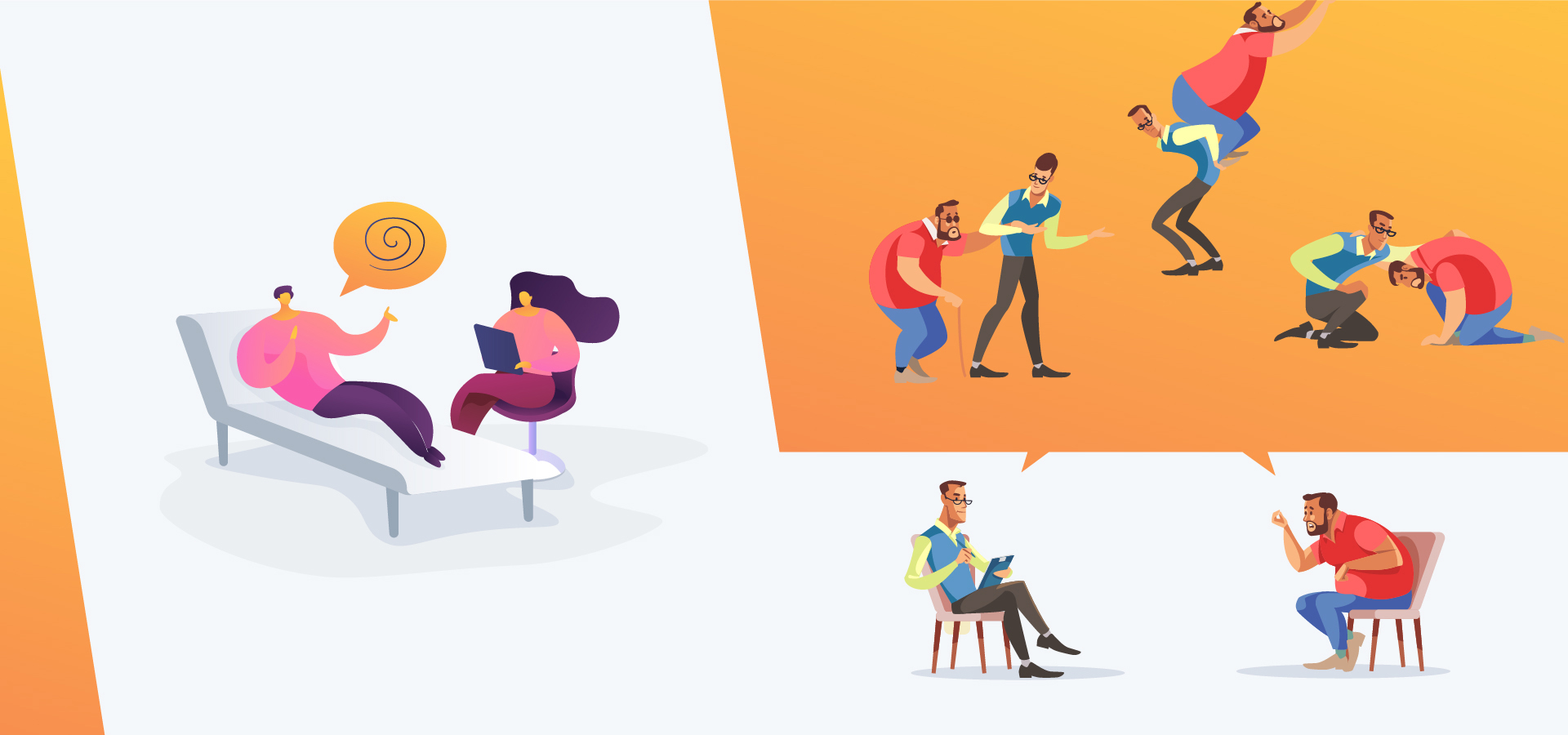 CPD Weekend in Athens (in English with Greek translation)
Since the origins of the psychotherapeutic field in the late 19th century and Freud's discoveries, the notion of trauma has gone in and out of fashion repeatedly as a central explanatory mechanisms for the work that therapists do. Over the last 20 years, recovering from trauma has once again gained a dominant position, supported by new neurobiological understandings of the effect of trauma on the brain and the mind.
However, this focus on trauma, as helpful and necessary as it has been and continues to be, also has brought with it a great sense of urgency to 'fix' things and an emphasis on therapy as treatment by an expert.
Most recent advances by the modern trauma therapies, including the various somatic trauma therapies, have nudged therapy …
- away from spacious, patient being towards urgent doing,
- from exploration of the unknown towards focused goal-oriented treatment of problems
- from existential questioning towards technical answers
- and from two-person relationship towards one-person psychology treatment and the medical model
These shifts in emphasis have been counteracted, confused and concealed by a simultaneous turn towards the 'relational', without an understanding of the fundamental tensions between these contradictory movements.
Gestalt and field theory are capable of providing a framework that can embrace and integrate these contradictory tendencies if we combine them with modern psychoanalytic understandings of unconscious processes and intersubjectivity. However, across the diverse field of psychotherapy, Gestalt and psychoanalysis currently seems as far apart and segregated from each other as ever.
In this workshop, we will work towards an integration that can do justice to one-person psychology trauma treatment, one-and-a-half-person reparative affect regulation and countertransference interpretation as well as two-person dialogical exploration and intersubjectivity - the doing and the being of therapy integrated through a paradoxical understanding of the diverse modalities of therapeutic relating.
Workshop format
Michael has been working on re-integrating the Reichian and psychoanalytic traditions since the 1980's and is an internationally recognised trainer in this field.
In this workshop, we will use participants' own personal-professional experience and client material to learn experientially and theoretically, using role-plays to work through supervision vignettes in an embodied and experiential way. Michael will interweave the group process with the learning as well as skills practice, to demonstrate and teach, drawing on our shared experience in the group.
Learning Objectives
understand the fundamental paradigm clash between the Gestalt approach and the psychoanalytic tradition
understand the philosophical, theoretical and practical contradictions and differences between these two traditions
appreciate Martha Stark's distinction between one-person, one-and-a-half-person and two-person psychology stances across the field of psychotherapy
identify and distinguish which of these stances are underpinning specific interventions
identify and distinguish how these stances affect pervasive underlying tensions present in all psychotherapy, between being and doing, exploration of the unknown versus focused goal-oriented treatment of problems, and betwee existential questioning versus technical answers
begin to reflect on the various stances in terms of their meaning for the client's unconscious and how therapeutic interventions may be enacting wounding dynamics
develop relational flexibility between the various relational modalities and stances
Από την Ψυχανάλυση μέχρι την Gestalt
2ήμερο βιωματικό και εκπαιδευτικό σεμινάριο
με τον Michael Soth, διεθνώς Αναγνωρισμένο Συνθετικό-Σχεσιακό Σωματικό Ψυχοθεραπευτή, Εκπαιδευτή και Επόπτη, με 30 χρόνια εμπειρίας
Από τις απαρχές της ψυχοθεραπείας και τις ανακαλύψεις του Φρόυντ στο τέλος του 19ου αιώνα, η έννοια του τραύματος έρχεται στη μόδα και βγαίνει εκτός κατ' επανάληψη, ως το κεντρικό θεωρητικό πλαίσιο της εργασίας των ψυχοθεραπευτών. Τα τελευταία 20 χρόνια, η ανάρρωση από το τραύμα έχει αποκτήσει ξανά μια κυρίαρχη θέση, υποστηριζόμενη από τα νέα νευροβιολογικά ευρύματα σχετικά με τις συνέπειες του τραύματος στον εγκέφαλο.
Ωστόσο αυτή η έμφαση στο τραύμα, όσο βοηθητική και απαραίτητη κι αν έχει υπάρξει και συνεχίζει να υπάρχει, έχει επιπλέον φέρει μαζί της την έντονη αίσθηση να φτιάξουμε επειγόντως τα πράγματα και την αντίληψη της ψυχοθεραπείας ως μια αγωγή από κάποιον ειδικό.
Οι τελευταίες ανακαλύψεις από τις σύγχρονες θεραπείες τραύματος, που περιλαμβάνουν και τις διάφορες σωματικές προσεγγίσεις έχουν ωθήσει την ψυχοθεραπεία και τους ψυχοθεραπευτές:
• από το να υπάρχω υπομονετικά δίνοντας χώρο προς το να κάνω επειγόντως κάτι
• από την εξερεύνηση του αγνώστου προς τη στοχοπροσηλωμένη αντιμετώπιση προβλημάτων
• από την υπαρξιακή διερώτηση προς τις τεχνικές απαντήσεις
• από τη σχέση δύο ανθρώπων προς την προσέγγιση της ψυχολογίας του ενός ατόμου και το ιατρικό μοντέλο.
Η στροφή προς τη σχεσιασκή ψυχοθεραπεία είχε ως αποτέλεσμα να προκαλέσει σύγχυση και να συγκαλύψει χωρίς να φέρει ούτε επίλυση ούτε ουσιαστική κατανόηση των θεμελιωδών διαφορών ανάμεσα στα παραπάνω αντιθετικά κινήματα.
Η θεραπεία Gestalt και η θεωρία πεδίου παρέχουν ένα πλαίσιο που μπορεί να αγκαλιάσει και να ενοποιήσει αυτές τις αντιθετικές τάσεις αν τις συνδυάσουμε με τον σύγχρονο ψυχαναλυτικό τρόπο κατανόησης των ασυνείδητων διαδικασιών και της διυποκειμενικότητας. Ωστόσο, στο ευρύ πεδίο της ψυχοθεραπείας, η Gestalt και η ψυχανάλυση προς το παρόν φαίνονται περισσότερο απομακρυσμένες και διαχωρισμένες όσο ποτέ.
Στόχοι του Σεμιναρίου
Σε αυτό το σεμινάριο, θα εργαστούμε πάνω στη θεραπεία τραύματος ενοποιώντας την προσέγγιση της ψυχολογίας του ενός ατόμου, τη διορθωτική ρύθμιση συναισθήματος και την ερμηνεία της αντιμεταβίβασης με τη διαλογική εξερεύνηση δύο ατόμων και της διυποκειμενικότητας. Στόχος είναι ένα ενοποιημένο μοντέλο θεραπείας που να εμπεριέχει τις στάσεις του να κάνω και το να είμαι μέσα στη θεραπεία χρησιμοποιώντας -έστω και φαινομενικά με παράδοξο τρόπο- διάφορα αντίθετα μοντέλα του θεραπευτικού σχετίζεσθαι.
Πιο συγκεκριμένα οι συμμετέχοντες θα:
• Κατανοήσουν τη βασική διαφορά/σύγκρουση ανάμεσα στην ψχαναλυτική παράδοση και την προσέγγιση της Gestalt
• Κατανοήσουν τις φιλοσοφικές, θεωρητικές και πρακτικές διαφορές και αντιθέσεις ανάμεσα στις δύο παραπάνω παραδόσεις
• Εμπεδώσουν τη διάκριση της Martha Stark ανάμεσα στην ψυχολογική στάση του «ενός ατόμου», «ενάμιση ατόμου» και «δύο ατόμων»
• Αναγνωρίσουν και διακρίνουν ποια από αυτές τις στάσεις βρίσκεται πίσω από συγκεκριμένες θεραπευτικές παρεμβάσεις
• Αναγνωρίσουν και διακρίνουν πώς αυτές οι στάσεις επηρεάζουν τις βασικές υποβόσκουσες εντάσεις παρούσες σε κάθε είδους ψυχοθεραπείας, δηλ. ανάμεσα στο να είμαι και στο να κάνω, στο να εξερευνώ το άγνωστο και να ακολουθώ συγκεκριμένους θεραπευτικούς στόχους και στο να διερωτώμαι υπαρξιακά και στο να δίνω τεχνικές απαντήσεις
• Ξεκινήσουν να αναλογίζονται πάνω στις διάφορες θεραπευτικές στάσεις σε σχέση με το νόημα του ασυνειδήτου του θεραπευόμενου και πώς οι θεραπευτικές παρεμβάσεις μπορεί να εκδραματίζουν τραυματικές δυναμικές του παρελθόντος
• Αναπτύξουν σχεσιακή ευελιξία ανάμεσα στις διάφορα θεραπευτικά μοντέλα και στάσεις
Απευθύνεται σε
• Επαγγελματίες και εκπαιδευόμενους ψυχικής υγείας
(ψυχολόγους, συμβούλους ψυχικής υγείας, ψυχοθεραπευτές κλπ.)
Ημερομηνία Σεμιναρίου:
Σάββατο 16 & Κυριακή 17 Νοεμβρίου 2019 (10.00 – 18.00)
Τόπος Διεξαγωγής:   Γαλάτειας 12, Αθήνα (μετρό Θησείο)
Κόστος Συμμετοχής: €180 + ΦΠΑ  [€160 Προεγγραφή μέχρι 8 Νοεμβρίου]
Το σεμινάριο γίνεται στα αγγλικά με μετάφραση στα ελληνικά.
Θέσεις περιορισμένες, θα τηρηθεί σειρά προτεραιότητας.