Need a Guest Tutor/Trainer?
Both Morit and Michael have some availability as guest tutors or conference presenters, to give keynotes, workshops, evening seminars or other training input for your conference, your organisation, institute or counselling/therapy training.
We plan our schedule about a year - sometimes 18 months - in advance, so please take that into account when planning. We usually need at least 9 months' advance warning - otherwise it's unlikely we'll be able to find a suitable date (but you can always try ...).
In the sidebar you can find a list of presentations we have given in the past. Below is a sample of CPD workshops and trainings Michael has run over the years.
Michael Soth: Titles of CPD Workshops 1992 - 2017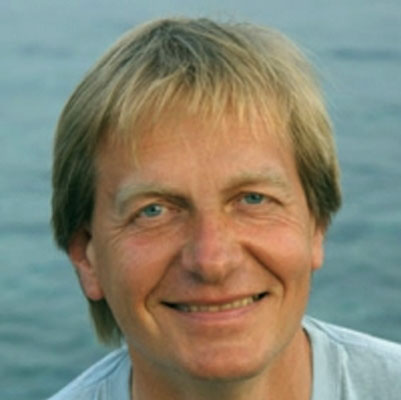 Here is a selection of the range of CPD workshops and trainings I have offered over the years ...
Embodied Dimensions of Transference, Countertransference & Supervision (2017)
Body-oriented CPD Weekend Group with Nick Totton (2016)
Embodied pathways towards engaging and 'surviving' enactments (2016)
Relational Modalities as a Foundation for Psychotherapy Integration (2016)
What do we mean by 'relational'? (2016)
CABP Conference with Shaun Gallagher on Intersubjective Embodiment (2015)
Embodied Integrative Couple Work (2015)
Embodied-Relational Therapy (with Nick Totton) (2015 - )
Extending the scope and meaning of 'parallel process' into an organising principle for relational transformation (2015)
How to Make a Sustainable Living as a Therapist (2015)
How To Work When Therapy Isn't Working? (2015)
North London Professional Development Group (2015)
The Wounded and the Wounding Healer (2015)
Two-Chair Work: A Creative Experiential Technique (2015)
Day 2 - Directing the dialogue and Resolution (2014)
Integration Versus Fragmentation (2014)
Making a sustainable living as a therapist (2014)
Two-Chair Work: A Creative Experiential Technique (2014)
Working at the Edge of Chaos (2009 - 2017)
Charged Moments in Supervision – recognising and engaging with embodied parallel process (2013)
Ongoing Professional Development Group for Experienced Therapists (2013)
Perceiving and understanding enactment in the therapeutic relationship (2013)
The wounding and the wounded healer (2013)
Character Styles (2012)
Charged Moments in Supervision (2012)
Embodying Therapy (2012)
Lessons from Supervision - The Most Common Traps in Therapy (2012)
Panel on Relational Body Psychotherapy (2012)
Relational Body Psychotherapy: An Introduction (2012)
Relational Embodiment (2012)
Systemic & Family Constellations Weekend (2012)
The Dangers and Disadvantages of an Integrative Approach (2012)
The therapist's bodymind stresses arising from being constructed as an object (2012)
The therapist's embodied presence in the transformative repair of relational breakdowns (2012)
Using the Body or Engaging with Bodymind? (2012)
How to Work when the Client's Conflict becomes the Therapist's Conflict (2011)
How To Work When Therapy Isn't Working? (2011 - 2015)
How To Work When Therapy Isn't Working? - Advanced (2011)
Impasses, breakdowns and enactments (2011)
Knowing Me, Knowing You (2011)
The bodymind reality of 'internal objects' in the transference (2011)
The therapeutic potential of broken boundaries (2011)
80 years of Body Psychotherapy - quantum leaps in theory and practice (2010)
Erotic transference and countertransference (2010)
Facilitating Embodied Group Process (2010)
Learning from Impasses, Enactments and Breakdowns in the Working Alliance (2010)
What Can Therapy Hope to Achieve? (2010)
Working on the Mattress (2010)
Working with Illness (2010)
Working with Sub-Personalities in and through the Body (2010)
Embodied countertransference (2009)
Embodied Relating, Relational Embodiment (2009)
Embracing the paradigm clash between the 'medical model' and counselling/psychotherapy (2009)
Northern College for Body Psychotherapy Training (2009)
The bodymind phenomenology of the therapist's internal process (2009)
The bodymind process in the therapeutic relationship (2009)
The diamond model of Clarkson's five modalities (2009)
The paradoxes of transcendence and incarnation - embodiment and disembodiment (2009)
"The Fractal Self" - re-formulating character formation and transference as parallel process (2008)
Bringing Body Psychotherapy to illness and psychosomatic symptoms (2008)
Embracing the paradigm clash between 'medical model' and counselling (2008)
Enactment as a central principle of relational therapy (2008)
Group Body Psychotherapy - some principles of a bodymind perspective on group therapy (2008)
The future of counselling training (2008)
Bodily Functions (2007)
The client's bodymind - perceiving and understanding non-verbal process (2007)
The Fractal Self - parallel process as an organising principle for 21st century psychotherapy (2007)
The Fractal Self (2007)
The relational paradigm shift in psychotherapy - is it 'complete' ? (2007)
Therapy between objectification and intersubjectivity (2007)
21st century Psychotherapy - making it work for you ! (2006)
A body/mind perspective on 'Embodied countertransference' (2006)
Change in the 'here and now' (2006)
Charge in the Therapeutic Relationship (2006)
Family Constellations - an innovative approach (2006)
Life Changes & Transitions (2006)
No 'Relating Cure' without embodiment (2006)
Potentials and pathologies of character structure theory (2006)
Psychosomatic Symptoms - a body/mind approach (2006)
Psychotherapy: Paradoxes, Pitfalls and Potential (2006)
Supervision from an integral-relational perspective (2006)
The body and the transference in working with Gestalt dialogue (two-chair work) (2006)
The internal supervisor - the therapist's internal process from an embodied, integral-relational perspective (2006)
The Therapist's Internal Process from an embodied, holistic, relational, integral perspective (2006)
Trauma Therapy: current developments and approaches (2006)
Two bodies in the consulting room (2006)
Who lives in the symptom? Who wants to get rid of it? (2006)
Your client's and your own body in your current practice (2006)
"Who lives in the symptom? Who wants to get rid of it?" (2005)
Embodied transference and countertransference (1998 - 2005)
A body/mind perspective on 'situational countertransference' (1998 - 2005)
A body/mind perspective on 'habitual countertransference' (1998 - 2005)
A body/mind perspective on transference (1998 - 2005)
An introductory Friday evening talk: Embodied transference and countertransference - a holistic, parallel process perspective (1998 - 2005)
Blueprint for an integral integrative health care system (2005)
Embracing the paradigm clash between the 'medical model' and counselling (2005)
How to apply the insights of modern neuroscience in our practice (2005)
Who lives in the symptom ? Who wants to get rid of it ? (2005)
Workshop 1: Bringing holistic-relational understanding to psychosomatic symptoms (2005)
Workshop 2: Working with the transformative potential of the symptom (2005)
Integration and the inherently paradoxical nature of the therapeutic position (2004)
The wounds and legacies of the Body Psychotherapy tradition (2004)
What therapeutic hope for a subjective mind in an objectified body? (2004)
Working with psychosomatic symptoms (2004)
Bodymind and parallel processes in supervision (2003)
psychotherapy: paradoxes, pitfalls & potential (2003)
Freud, Jung, Reich - an integrative triangle (2002)
Is there 'soul' in illness - symptom-reduction or transformation ? (2002)
Psychotherapy: paradoxes, pitfalls & potential (2002)
The countertransference revolution (2001)
The client's bodymind in counselling and psychotherapy - perceiving and understanding non-verbal process (2000)
Ongoing Professional Development Group (2000)
The integrated bodymind's view on 'body/mind integration' ? (1999)
Body / Mind Integration in Illness and Health (1998)
First Sessions & Initial Dilemmas (1997)
Narcissism - a therapist's view of the disease of the times (1997)
The historical roots of the body-mind split (1996)
The Wounded Healer (1996)
Initial assessments and initial dilemmas (1995)
The Field of Psychotherapy (1995)
Working in the 'here & now' (1995)
Working with Dialogue (1995)
Working with Regression (1995)
Counselling and psychotherapy: pitfalls and potential (1994)
The two-chair technique - an integrative perspective on this powerful technique derived from Gestalt therapy (1994)
Towards Integrative Practice (1994 - 1996) - A year-long course I ran in Oxford a couple of times
What is body/mind integration ? (1994)